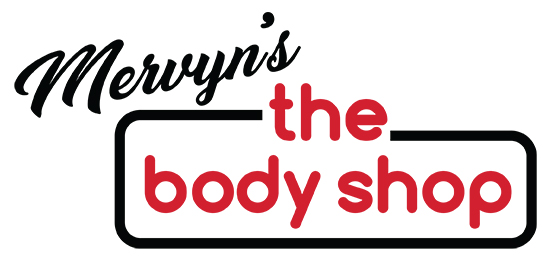 A passion to do things better... that's Mervyn's.
Welcome to Mervyn's The Body Shop in Kelowna.
Owners, Jason & Rosie, had a dream - build the right facility and source the latest technology, so technicians had all the tools necessary so they could work without limitations.
As an industry, we can never stop seeking improvement, not only in technology but in the way we do work. Mervyn's seeks out technicians who want to work in a successful, cutting-edge facility, and work with some of the best in the industry.
CALL
EMAIL
LOCATION
1890 Baron Rd.
Kelowna, BC V1X 6G3
HOURS
Mon-Fri: 8-5pm
Sat/Sun: Closed
WE'RE HIRING!
Passionate owners.. Work in one of the top auto body facilities in Canada.. And live in one of the most desirable places in the world. Email us and let's get started - mervynsthebodyshop@shaw.ca